welcome to our fine art limited edition gallery.
most images in the open edition gallery are available as limited editions. as these pieces are only available in predetermined limited quantities, please check with us to insure availability of both the piece and the size you wish.
images are typically available in one of two formats: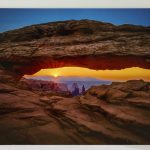 1)
aluminum prints
. This new art medium for presenting and preserving photos infuses dyes directly into specially coated aluminum sheets. Images will take on a magical luminescence on these  brilliant and impressive prints. Color just glow and the images come to life and they jump off the frame.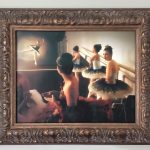 2) high-quality paper prints with premium archival inks. Typically we use a rag matt paper; among our favorites are canson rag photographique, moab entrada bright rag and moab slickrock metallic pearl, depending on the piece. matting and backings are all acid-free. Framing is done with high-quality frames, such as larsen-juhl frames. All pieces are covered with conservatory glass.
to set these images off from our open edition pieces, our limited editions are the only way we release our images in large format. on framed pieces, we are happy to work with you (or your decorator) to use frames that compliment your home and our artwork. however, the artist will determine how each piece will be printed, at his sole discretion.
we will release a maximum of 7 pieces 30″ x, 5 pieces 40″x, 3 pieces at 48″ to 60″ and 2 pieces at 72″. panorama pieces may measure longer. once these pieces are sold, we will consider that size and image closed, and it will not be printed for the public again (though the open edition may remain open).
pricing will, of course, depend on may things: exact size, framing particulars, etc. you can expect a 30″ metal frame to be in the neighborhood of 600.00, and a similar printed piece to start at about 850.00.
all pieces will be accompanied by a certificate signed by the artist, explaining the particulars of the edition and the number in the series. pieces will be signed on the verso on request.
thank you for your interest in our art!
(Visited 53 times, 1 visits today)