about our photography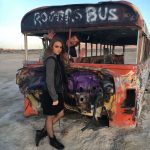 we are not a normal salt lake photographic studio, and we don't shoot images you expect from a normal photographic studio. we shoot big. we shoot adventure. we shoot personality- yours. we shoot saturated colors and strong compositions. if you want images that stand out from the rest, you should check out our work.
we believe that photography should be a collaboration with you- we, after all, want to show you. not just your face, but something deeper about you. when we shoot, we are gonna have some FUN… we're gonna tell jokes, we're gonna eat doritos and slurp chocolate malts, we're gonna go somewhere new or somewhere fun; we're gonna try some things that may not work, and we're gonna do a lot more things that will. when we're done, you are going to be as excited about seeing your pictures as we are taking them. your pictures will be more than a print of your face- they will mark an experience in your life
about dave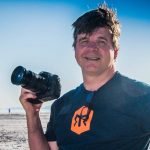 dave koch has been a photographer since he was six; yes, his first camera was a mickey mouse 126 camera. rest assured, he has grown as a photographer since then, but he has never lost the joy of creating exciting images. before he left high school, he had shot many shorts- and a full feature film!- on super 8mm celluloid. always one to experiment, he was known to try all kinds of strange things to express his vision, from lighting with flash lights to vaseline painted directly on the lens.
after attending college at california state university at northridge, and spending a summer as a camera assistant at the american film institute in hollywood, mr. koch took a job as a news cameraman at a cbs affiliate station. for ten years, dave worked at raising his skills while shooting and editing film and video on a daily basis.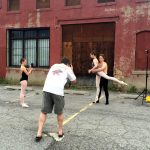 in the years since, mr. koch has focused on photography for his own pleasure. his love of photography has never waned, and he continues to work and improve his art. known for his dynamic images and bold use of color, his images are nothing if not striking. beneath those bold colors, you will find a structure that draws the viewer back to these images. there is always a mystery in the images, something waiting to be discovered. his personal work continues to win many local and national awards, including best of show and people choice at the utah state fair in 2015, as well as being chosen and utah best of state nature photographer in 2017.
artist statement
I have always regarded my photography as "distilled moments" because of photography's permanent recording of many transient qualities. My experience is that when we remember a place, time or event, we do not remember the literal, we remember the best from that situation. Recall a favorite sunset; you do not recall the exact moment the sun hit the horizon. Rather, your mind combines the best clouds, the least wind, and the most flamboyant sky: the idealized sunset. My interpretation of a scene is similar; I focus on the best and distill a timeline into the moment. Idealizing the beauty around us is my attempt to represent the perfection of life around us. To witness such a moment is too rare and fleeting, and should preserved and shared, because beauty is love manifest.

It is my goal to make people happy, and to share joy and beauty I encounter. To take people away from their everyday stress and strife, and show them not just an idealized vision, but a real look into the magic and the beauty of our world."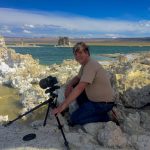 (Visited 569 times, 1 visits today)