The 11 Best Landscape Photographers in Salt Lake City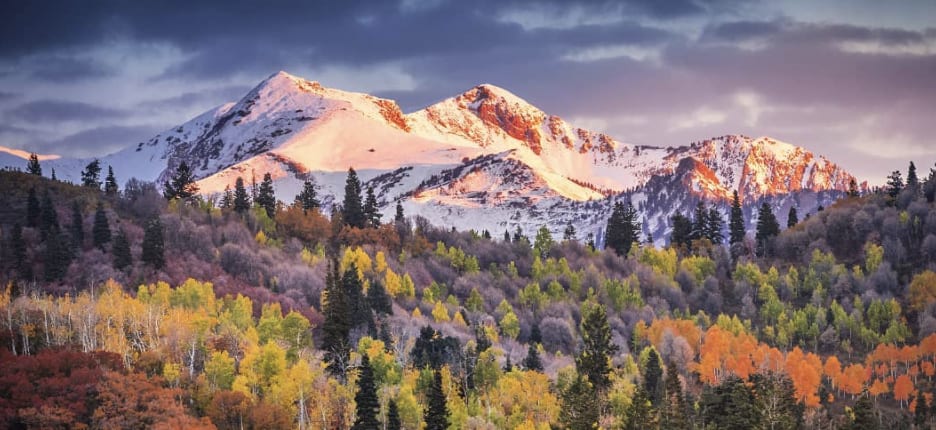 With all of the splendor of Utah within striking distance, we knew we'd see some dynamite portfolios of professional photographers in SLC. And in fact, we were not disappointed! Let the following Salt Lake City landscape photographers inspire you to love the surrounding beauty just a little bit more.
Growing up surrounded by the dazzling array of Utah's landscapes enhanced Johnny Adolphson's love of the outdoors. So much so, he shares that love through his photography. He explores the various facets of the state through his lens with plenty of the famed fall colors and red rocks that have made Utah an outdoor destination for decades. However, he also finds details that make his work unique. Like many Salt Lake City landscape photographers, he wanders deep into forests, mountain ranges, and deserts. Still, he sets himself apart with the addition of foreground details that others may not see. His prints are saturated with color and are technically precise throughout, as you'd expect such a widely exhibited artist to be.
When you see a John Haymore photograph, you can feel his love of the art, of the landscape itself, and his passion for wild places is palpable. He brings that passion to his work and his mission to conserve and protect the environments he photographs. Beginning with his first trip through Moab to today, he finds special places and puts the soul into his work. When you look at his portfolio, you become immersed in the sensory experience of it — a feeling of spaciousness with vast expanses carefully composed to accent the limitless feeling, the gritty texture of famed sweeps of sandstone canyons, the visual treat of candy-colored sunsets. In fact, his work has garnered the attention of galleries across the southwest. Not only that, but collectors across the world display his pieces. So there's little wonder why he's one of our favorite Salt Lake City landscape photographers.
Utah's Best of State Award-winning Salt Lake City landscape photographer Dave Koch invites us into his world through his photographs. It's a world of sensory sweeps of rock, vast swathes of sky glittering with stars, and dotted with wind-caressed trees. But plenty of big mammals inhabit his world, too — moose, bison, and even some feisty mustangs. He invites us into this world so that we may see its staggering beauty, and he will move us to love it and protect it as it is — and it's almost impossible not to do just that.
Offering us a worldwide view, Jon Burkholz mixes his love of travel with his landscape photography. While he lives in Salt Lake City, he delves into scenery all over the globe for a portfolio as varied as it is delightful. In fact, his intuitive use of color to draw the eye lends his work an effortless visual flow. In fact, his compositions tend to be dramatically shot at low angles to recreate the feeling of being there in person. It's little wonder his portfolio exhibits some of the best work of any of the top-tier Salt Lake City landscape photographers.
There are Salt Lake City landscape photographers, there are fine art photographers, and then there's David Beavis, a wondrous combination of the two. Not only does he present the landscape in exquisite detail, but he also composes his shots in a minimalist and elegant way. A riot of rivers and trees becomes a modern art abstract when shot from the air; a seascape becomes a wash of blues and tans — he reduces the scenery to its essentials for maximum impact.
Winner of four Epson International Pano bronze images, Clint Losee combines his dual loves of travel and wildlife photography into his landscape for a portfolio that has a humming vibrance throughout. In addition to his compositions, his techniques take his work to another level. Exposure blending creates images with a pulse. So much sp, that the vividness of the colors and perfect exposure in light and shadows leap from each shot.
More so than other Salt Lake City landscape photographers, his shots are the very best of high dynamic range style — sharp, detailed, and full of life.
Brett Pelletier grew up in the stunning landscapes of New Hampshire, and it was there he learned to tune into nature, love the change of the seasons, and appreciate the light. These are all things he brings into his work as one of the best Salt Lake City landscape photographers. Since he is an avid skier, he is mainly focused on the frigid beauty of snow and the winter landscapes. As an enthusiastic artist, he brings touches of impressionism from oil paintings and composition knowledge from his work as a graphic designer into each of his shots, bringing a fine art touch. Since he experiments with various techniques, his landscapes are unique works of art.
Encompassing subjects from the silent, steady presence of The Rockies down to macro shots of insects, Justin Soderquist loves the outdoors with passionate enthusiasm. He is one of those Salt Lake City landscape photographers whose enthusiasm is contagious. You can examine his work and find the inspiration to do exactly what he espouses "get outside." His focus isn't simply on creating beautiful images. It is to invoke a sense of peace in the viewer. He does precisely that with his rich array of bucolic country scenes, placid lakes reflecting craggy mountains, andsurrounding wildflowers.
To be a good nature photographer, one has to understand light, color, and composition on a large scale. To be a great nature photographer, you must have a healthy dose of patience and persistence waiting for the carefully composed scene to grace you with the "right" light. Mickey Shannon is the latter, with some next-level editing techniques thrown in for good measure. He's one of the best Salt Lake City landscape photographers thanks to his eye for sunbeams, fog, and atmospheric shots.
Inspired by legends of the genre, including Ansel Adams, there is a nostalgic and romantic feel to the fine art landscape photos of Jared McMillen. He's one of the Salt Lake City landscape photographers whose work is enhanced by his exclusively uses of large and medium format film cameras. His work has effortless simplicity, drawing the eye with a singular focal point and keeping attention to small details. It's a soulful tribute to the scenes he photographs and the art of exposing and developing film, which we think are stunning on both counts.
Exhibited throughout Utah, Nick Short has an eye for leading lines. In fact, his is the kind that pulls you in and takes you on a visual walk throughout the photo. His vision for framing gives away his knowledge about the rules of compositions, and he knows exactly when to break them for maximum impact. Colorful, documentary, and with cameos by fascinating wildlife, his portfolio is one not to be missed.

Get together somewhere better
Book thousands of unique spaces directly from local hosts.
Explore Spaces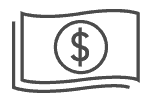 Share your space and start earning
Join thousands of hosts renting their space for meetings, events, and photo shoots.
List Your Space